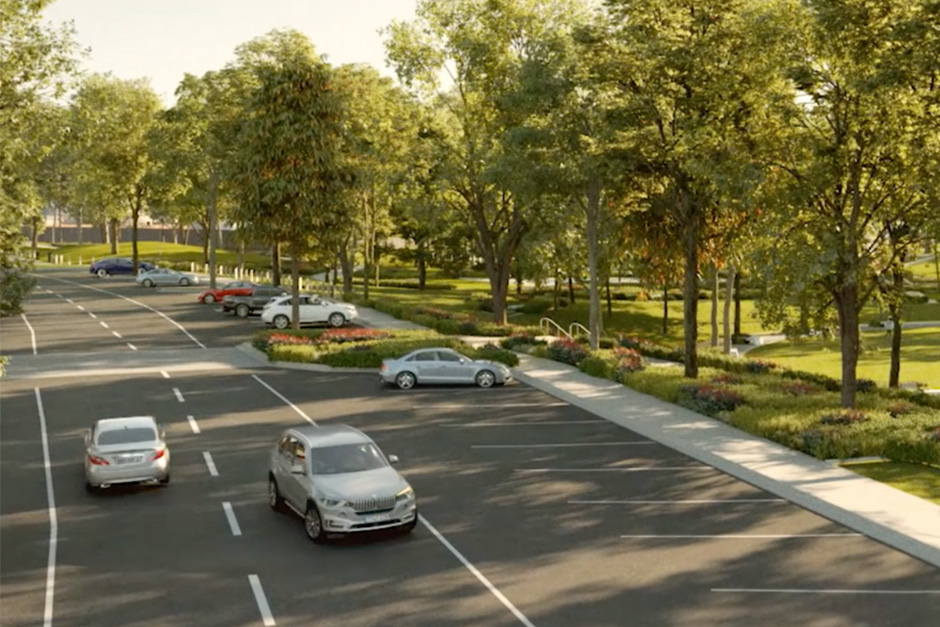 Greenbank : Your Questions Answered
When is come to real estate, most people will tell buyers it;s all about location, location, location!
And we honestly couldn't agree more, which is why we are creating our new masterplanned community Everleigh right in the heart of Greenbank.
____________________________________________________________________________________________________________________________
THE LOCATION
Gorgeous natural surroundings and community spirit aside, Greenbank is a great location for home buyers looking for somewhere to sit back and watch their suburb (and their family) grow.
Situated within the Queensland Government's Priority Development Area, the next decade or so will see Greenbank become home to new schools, community centres and other major infrastructure, to support its growing population.
The Everleigh masterplan alone includes more than 120 hectares of open space (as conservation parkland, along with regional, local and linear parks and sports fields), walking and cycling trails, a proposed state primary school and a neighbourhood retail centre.
Plus, Greenbank's convenient location within one of South East Queensland's fastest growing corridors means it's the perfect choice for residents wanting to commute to Brisbane or the Gold Coast.
THE SURROUNDS
Everleigh is ideally located within Greenbank, with our pathway network leading right to Greenbank Shopping Centre, which features a Woolworths supermarket, convenience stores and medical services, along with popular Pub Lane Tavern.
And, just a short drive away, is the premium shopping and dining experience offered by Mirvac's Orion Springfield Central Shopping Centre.
This mecca for shoppers in the region includes a seven-screen Event Cinema, Target and Coles, along with fashion retailers, eateries and a new family-focused tavern.
Local kiddies are also well catered for when it comes to education, with 10 schools within a 16-kilometre radius of Everleigh, including private and public schools for primary and secondary students.
In a further bonus for local parents (and parents-to-be), a State primary school is planned for the centre of Everleigh, which is expected to cater for up to 800 to 1000 students once completed.
THE ECONOMY
State Government projections peg Greenbank as a growth hot spot for Queensland, with the suburb's population set to more than triple over the next 20 years.
Currently sitting at around 13,000 residents, Greenbank is expected to become home to over 67,000 locals by 2036.
New communities being developed to house the growing population, like Everleigh, are adding further benefits to Greenbank, through new infrastructure, amenities and employment.
Everleigh alone is expected to create 1737 direct and indirect jobs every year over the next 16 years, according to an economic benefit assessment by independent consultancy firm Urbis.
Then, once finished, a further 1352 direct and indirect jobs are expected to be supported across the local region and state.
This injection of jobs will have a huge impact on the local economy, with the Urbis research finding the development should contribute about $1.43 billion to Greenbank and the wider Logan region.
LIFESTYLE
One of the most important factors to consider when deciding whether an area is right for you is the lifestyle on offer, and one of the best ways to get a feel for a suburb is looking at who lives there.
The Greenbank community is very family oriented – with the population primarily made up of couples with children.
In total, propertyvalue.com.au says nearly 65 per cent of residents are families, couples or single parents aged 35 to 64, while owner-occupiers make up the majority of the population – sitting at 84.6 per cent.
Being a tradie is the most popular job among Greenbank locals – with Domain stats showing 15 per cent of residents work in manufacturing, 13 per cent in construction and a further 11 per cent of people work in retail.
For more information on Everleigh and the growing Greenbank community, please speak to one of the Everleigh sales team by calling 0 7 3859 5960 or registering your details at everleigh.mirvac.com.