Parks & Playgrounds
Everleigh is currently home to 2 parks with plenty more green open spaces on the horizon. Explore the playgrounds, kick a ball, enjoy an afternoon stroll or discover the Everleigh Elf Door Trail - there are currently 15 elves who call Everleigh Greenbank home.

Everleigh Park
Located at the heart of Everleigh, award-winning Everleigh Park offers a playground and community events lawn where you'll catch the community enjoying one of the many Wellness in The Park community activities. Everleigh Park will eventually join onto the planned 25 hectare regional sports fields and recreation park giving you plenty of space to run wild!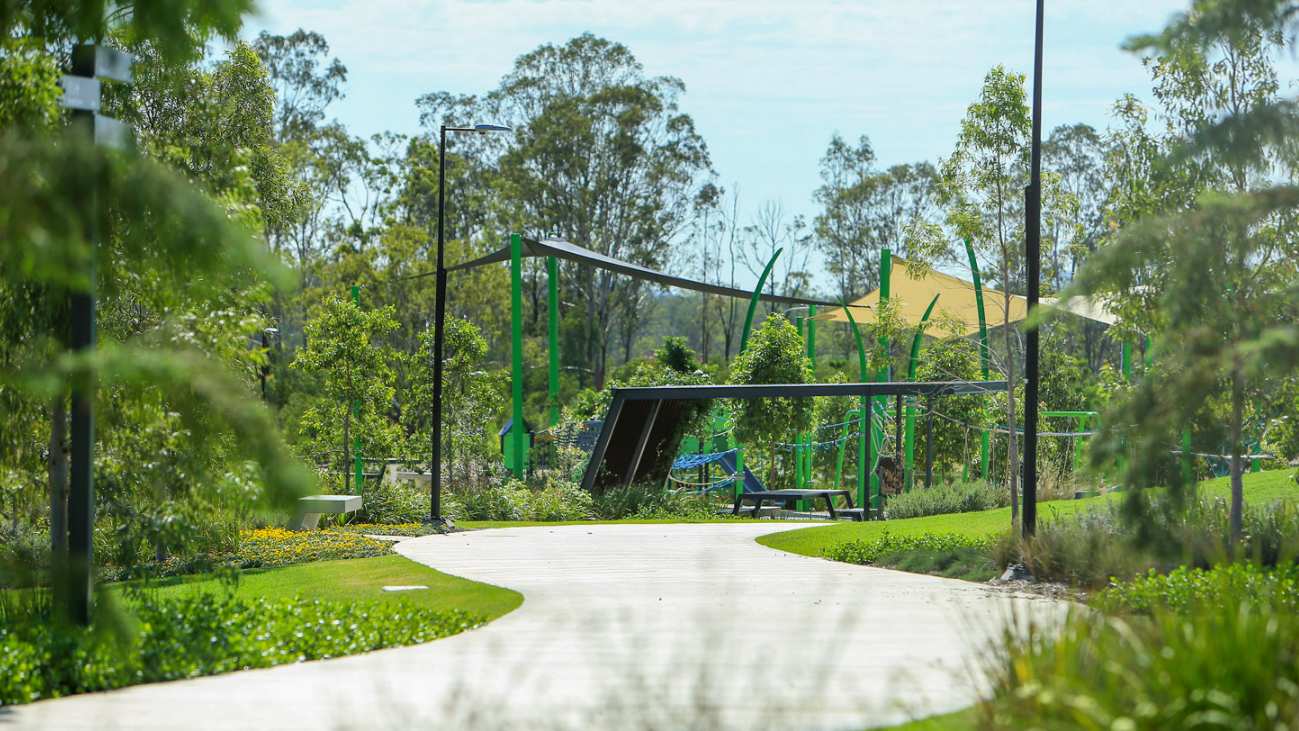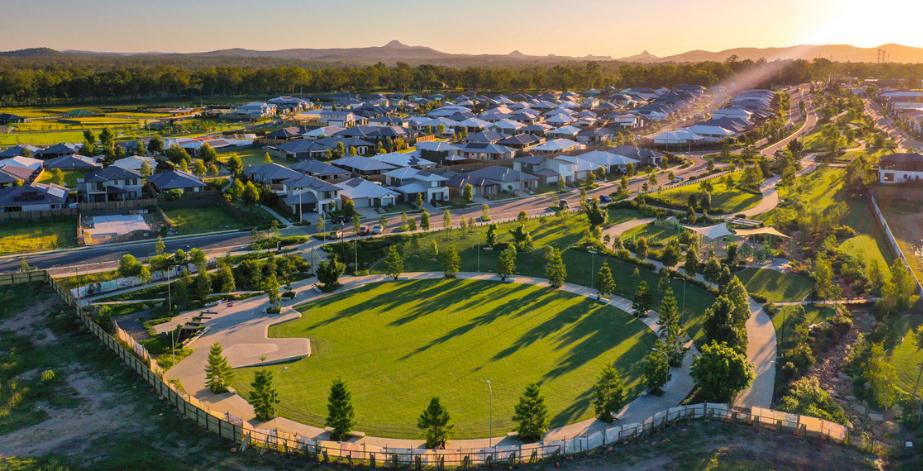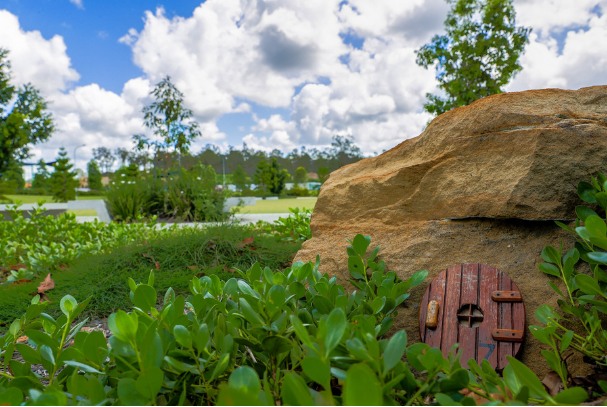 Leaf Park
Everleigh's newest park, Leaf Park opened in early 2021. Surrounded by 93 mature trees and 3,500 plants, this park is adventure central with a playground, swings, fitness equipment, scooter paths and green open space to kick a ball or practice shooting hoops.