YOUR EVERLEIGH OPTIONS EXPLAINED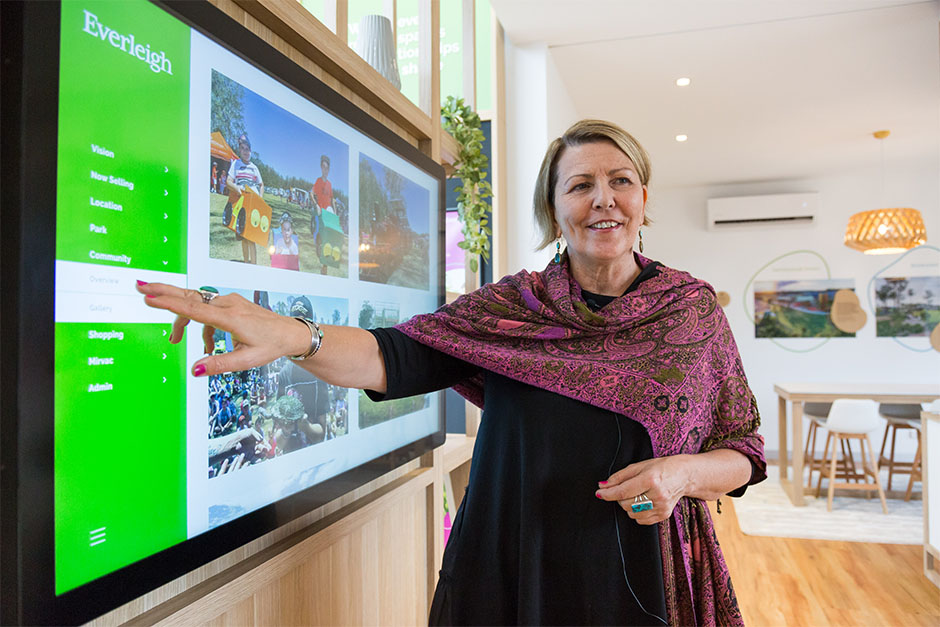 ---
As a consultant at Everleigh's onsite sales office, Sue Govenor has helped to answer just about all questions from prospective buyers who are keen to make a Greenbank green change. In this blog, Sue responds to one particular question she hears almost every day:
"What is the difference between 'land', a 'house and land package' and a 'spec home'?"
When people come into the Greenbank sales office, they're sometimes a tad confused about the difference between 'land', 'house and land packages' and 'spec homes'. Don't worry, you're not the only one, and I'm happy to clarify the difference between the three right here.
But first and foremost I'd like to say that we find no single option of the three is better than the other. That's why we offer three different alternatives here at Everleigh – because people want the freedom to choose a home to suit their own personal situation.
---
Land
The first option, 'land', is fairly straightforward and is the 'DIY' option.
You purchase a favourite block of land in one contract, and then decide in another separate contract which kind of home you would like to build on it. Then you decide which of our pre-approved builders you'd like to use, what interior and exterior fittings you'd like, and how you want to landscape the block.Best suited for home owners who want to play an active role, this often includes selection of the floor plan, lot choice, choice of home design, colours and materials, and all the fixtures that are included as part of the final home.
For the right people, this can be a very fun and satisfying process. This option is best for people who want to see the daily progress, get hands-on, take their time and customise their house and land to specifically suit their own personal tastes, wants and needs.
---
House and Land
The 'house and land' option is best thought of as a pre-determined example of what you can achieve with a home on a block of land. Just think of it as you being buyer of the house and land together as a package and the pre-approved builder has made a recommendation on the kind of house that is best suited to the block of land.
The design of the house has already decided by a builder, but because it is only an example, you can still talk with the builder about making your own tweaks to things like colours and interior and exterior fittings.In most cases, house and land packages require people to do their own landscaping and fencing, which often suits the kind of buyer who wants to do a small number things themselves.
The 'house and land' option is best for people who want to follow a professional's lead in terms of the bare bones of the residence, however still wish to make a few of their own personal touches and flourishes to make a house their home.
---
"Spec" or "Full Turn Key" homes
'Spec or Full Turn Key' homes – are for people who are perhaps quite time-poor or would prefer that everything is done for them and they can just move right in.
In this case, a particular pre-approved builder has pre-purchased the land and builds a home they think it best suited to the land.
By the time it is ready for purchase, most of the time the home is completed fully and everything is done for you – from the design of home inside and out, to the landscaping and fencing.
These homes are generally built with higher quality inclusions, such as stone bench tops, 900mm wide kitchen appliances and high ceilings.
The other time-saving feature of this option is that the builder has already submitted the house design and landscaping plan for 'Covenant Approval'.
I hope that clarifies the three different options for those interested in becoming an Everleigh homeowner, and they are closer to learning about which choice is the best for them.
If you have any questions, I'd love to speak with you in person at our Everleigh sales office, so please come on down to 146 Teviot Road, Greenbank – between 10am and 5pm daily.