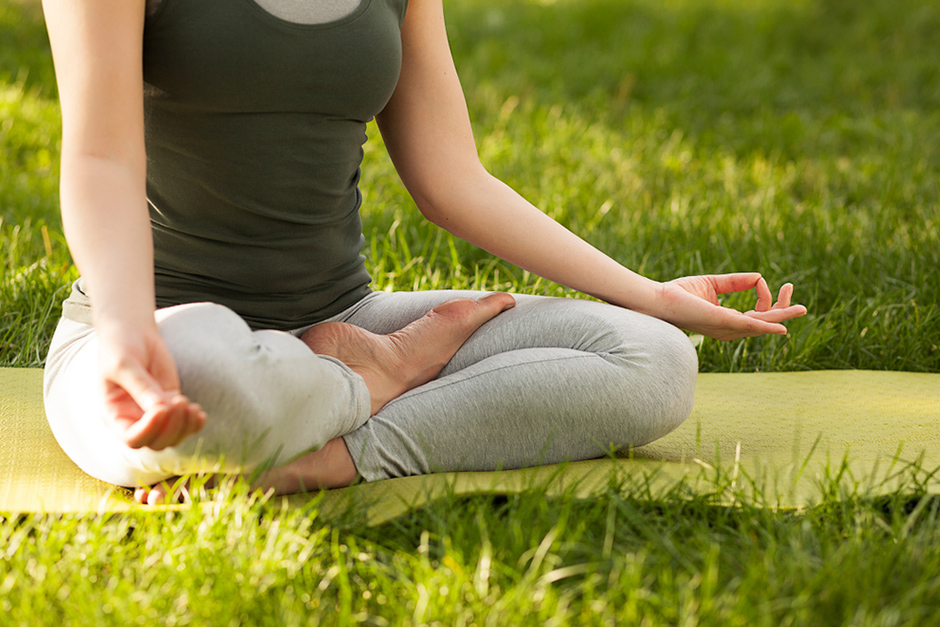 GET MOVING AT GREENBANK'S NEWEST PARKLAND
Everleigh has kicked off it's suite of FREE weekly community classes to enjoy in our brand new park and event space, located at Everleigh Drive in Greenbank.
We have the whole family covered - whether you're in the mood for a gentle session or an all-out workout, with the youngsters able to get moving while boosting self-confidence through learning an ancient martial art.
_____________________________________________________________________________________________________________________
Gentle Mindfulness Yoga with Everyday Inspirations
If you're feeling zen or just looking to have a good stretch, Everyday Inspirations will be holding their Gentle Mindfulness Yoga class on Tuesdays at 6:30pm.
Instructor Larissa Hall says Gentle Mindfulness Yoga offers a slow, calming class geared towards those looking to feel more grounded and connected to their surroundings.
"Mindfulness yoga is a fantastic way to wind down at the end of the day and perhaps relieve any stress in your life," she said.
"A lot of people spend their day on their phones or in front of computers and this class offers a great opportunity for participants to let go and prime their body for a better, more improved night's sleep.
"Yoga offers an array of health benefits including stress and anxiety reduction, improved flexibility and balance, boosted immunity and, in some cases, has even been shown to reduce chronic pain and promote healthier eating habits."
To book your place in the free sessions, please visit
http://everydayinspiration.com.au/everleigh-yoga-in-the-park/
Participants will need to fill out a compulsory health screening questionnaire at
http://everydayinspiration.com.au/yoga-greenbank/
No experience is required and please remember to bring along a yoga mat and a water bottle.
Namaste!
Kids Taekwondo with Craig
Martial arts guru Craig Drabsch says Taekwondo is all about mastering self-confidence, self-defense and - most importantly - having a great time while staying active!
Craig's Taekwondo classes at Everleigh are held every Thursday from 3:30pm, encouraging the young ones to build a sense of character, make new friendships and learn the ancient martial art.
"Taekwondo is a healthy way to learn self-discipline and control, while socialising, having fun and keeping fit and healthy," he said.
"We encourage children aged from five through 17 to come down to Everleigh and give it a go – you may just surprise yourself with how fun learning a martial art can be."
To book Taekwondo with Craig, please call 0414 230 942.
Active fitness classes with Dazza Fitness
For the active early-birds out there, join Darren Pennisi, of Dazza Fitness, every Saturday from 6:30am at our brand-new park space for fitness classes!
Darren, our very own Greenbank Community Hero, said he encourages people to stay active, fit and healthy – without the need for a gym membership.
"There's truly nothing better than venturing out in the sunshine to take part in fun and social fitness classes that not only benefit your wellbeing but also your overall health," he said.
"Exercising outdoors ensures you never get bored and allows you to enjoy fresh air and natural surrounds.
"People often find it difficult to get motivated in the morning but once you get moving your body will thank you for it.
"A good, early workout primes your body for the day and has been shown to directly promote a faster metabolism, fat-burning properties, increased sense of wellbeing, alertness and improved sleeping patterns."
Make sure you bring your water bottle, gym towel and be sure to slip, slop, slap!
To book a Saturday spot with Darren, please visit: https://dazzafitness.com.au/free-workouts/
All events will be held in Everleigh's new event space and parkland at Everleigh Drive in Everleigh, off Teviot Road, Greenbank.