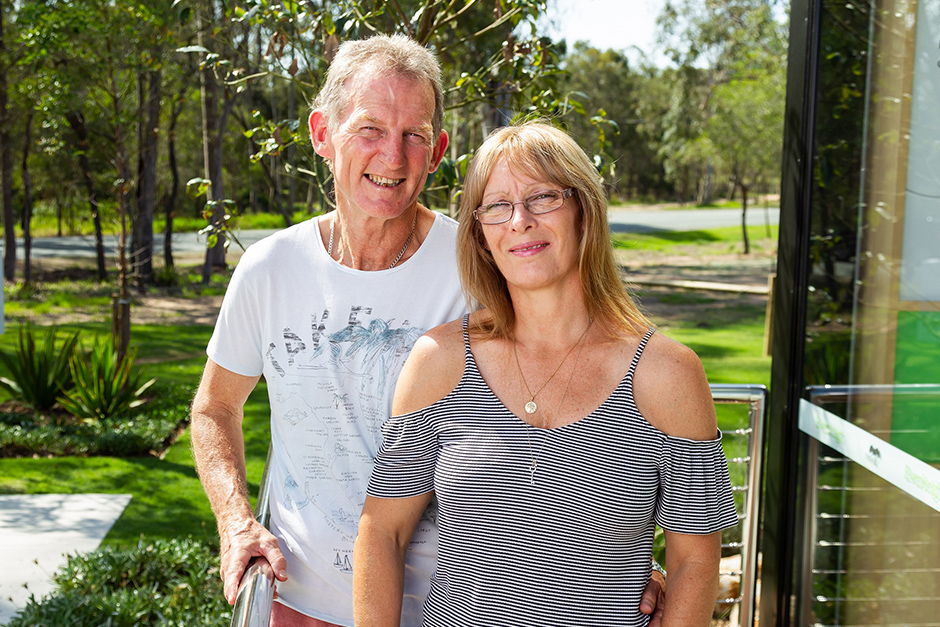 EMPTY NESTERS FIND PERFECT PLACE TO ROOST
It's not just families flocking to Everleigh, with downsizers also attracted to the idea of joining our masterplanned community in the heart of Greenbank.
While younger families may be attracted by the recreational and sporting parkland, planned primary school and cycling tracks, older families are being drawn to Everleigh thanks to:
Our focus on community, with a dedicated Community Engagement Manager and a full program of neighbourhood events
The convenient location, right next to Greenbank Shopping Centre and easy access to Brisbane CBD and the Gold Coast
A focus on delivering green surroundings, with over 25% of Everleigh dedicated to open space including conservation parkland, regional, local and linear parks
Roger and Jenny Peterson are among the first purchasers at Everleigh and will downsize from the large five-bedroom home in Regent's Park they have called home for 20 years when they make the move.
"With our kids leading busy lives with children of their own, we felt it was no longer necessary to look after a large property, pool and garden and wanted a new home that allowed more time for us and less time on maintenance," he says.
"We wanted to find somewhere that perfectly suited our lifestyle needs, yet was still close to where I work in Richlands and for Jenny, who works in Rocklea.
"Greenbank is such a thriving area and we immediately fell in love with the Everleigh vision and the beautiful surrounds. It's comforting to know we are a stone's throw from all the amenities we could need – yet can enjoy such a peaceful location when we return home at the end of a long day."
Everleigh will ultimately feature about 3,300 homesites, along with conservation parkland, sports fields and recreation parks, and a suite of community facilities, including a State primary school, neighbourhood retail centre and community health centre.
For further information, please stop by the Everleigh sales centre at 146 Teviot Road in Greenbank, open between 10am and 5pm daily, call 07 3859 5960 or register at everleigh.mirvac.com.