THE LIFESTYLE AT EVERLEIGH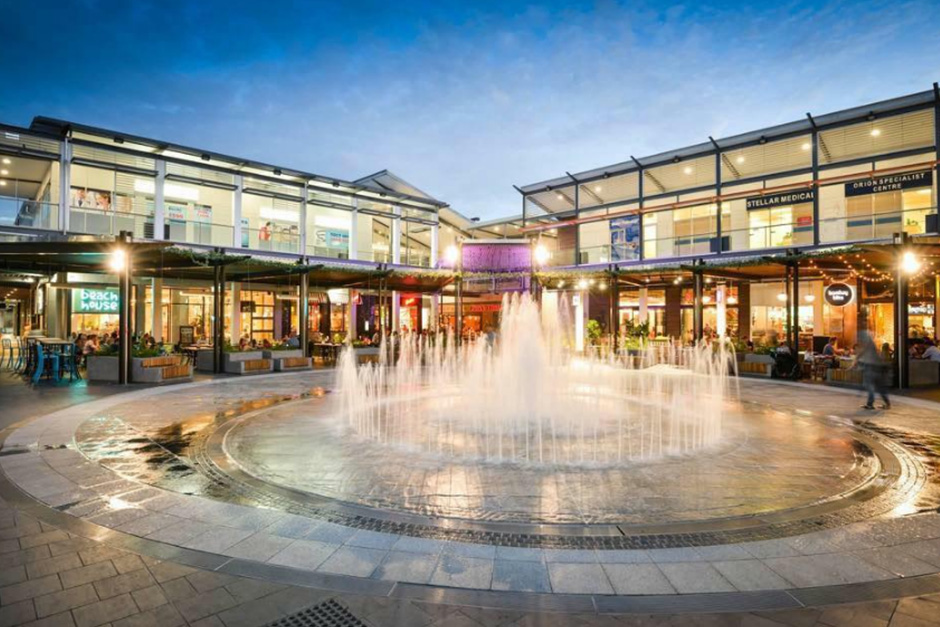 City living perks in a relaxed setting : The lifestyle at Everleigh
One of the most important factors when choosing a new home is getting a sense of the lifestyle on offer - it's truly what makes a house, a home.
And no one knows the importance placed on amenity by residents of a new community more so than Everleigh Sales Consultant Carol Pollard.
So we sat down with Carol to discuss the amenity on offer close to Everleigh in Greenbank and its surrounds, and how it will benefit residents when they move into their new neighbourhood.
"Everleigh is ideally positioned in Brisbane's fast-growing south-west corridor – meaning residents can make use of the existing array of amenity in the area – with schools, shops and medical services nearby, they will have access to everything they could possibly want or need," says Carol.
"With so much on your doorstep, residents will be spoilt for choice at Everleigh. Here are some of my top picks of amenity in the area."
Shops
"For those last minute groceries, a quick bite to eat or a coffee catch up with your new neighbours, Greenbank Shopping Centre has everything you need and is just a quick walk from Everleigh," Carol said.
"For a premium retail experience, Everleigh is located just 14.6km from Mirvac's Orion Springfield Central Shopping Centre, which in 2015 underwent a $154 million expansion and offers a new Event Cinema, Target and Coles, along with approximately 80 additional retailers, including fashion, cafes and restaurants and a new family-focused tavern.
"In addition, the Centre's public areas have been enhanced with new landscaping, water features, art installations and improved pedestrian links to Robelle Domain, Springfield Central Train Station and the University of Southern Queensland.
"Orion Springfield Central delivers a wide range of services to support the growing community and surrounding region."
Other shopping amenity in the area includes:
Park Ridge Town Centre (9.4km)
Grand Plaza (11.2km)
Jimboomba Junction Shopping Centre (12.2km)
Logan Central Plaza (21.8km)
Schools
"Everleigh boasts 10 schools within a 16-kilometre radius including private and public schools for primary and secondary students. We are thrilled to have a State primary school planned for Everleigh, which is expected to cater for up to 800 to 1000 students – to meet the needs of the community as it grows," she said.
"Nearby existing schools include Greenbank State School, Park Ridge State High School, Parklands Christian College, Springfield Anglican College and St Peters Lutheran College."
Medical Services
"With Brisbane's major public and private hospitals just a short drive away, Everleigh residents will have easy access to Queensland's top medical services and practitioners," she said.
"For regular checkups with your GP and dental services, Greenbank Shopping Centre includes Medicross Greenbank and ADCC Dental."
Leisure, fitness and sport
"When it comes to enjoying the outdoors, Everleigh residents will have no shortage of choice –Everleigh's masterplan has been designed with more than 25 per cent of the 481-hectare site being dedicated to open space, including conservation parkland, regional sports and recreation parks and a series of neighbourhood and linear parks," she said.
"So whether it's taking the dogs for a walk, kicking the footy with dad or just getting out and enjoying the sunshine, Everleigh will have it all when it comes to green spaces for families to enjoy for many years to come!
"Our community engagement manager, Suzanne from Enriching Communities Greenbank, will also have an array of family-friendly and fun events on offer to suit people of all ages. There is a year-round calendar of amazing events in and around the community so residents will have no trouble finding fantastic ways to socialise and come together."
For more information on Everleigh call us on 07 3859 5960, or drop into our Sales Centre 146 Teviot Road, Greenbank, any day of the week.