THE GREENBANK OF TOMORROW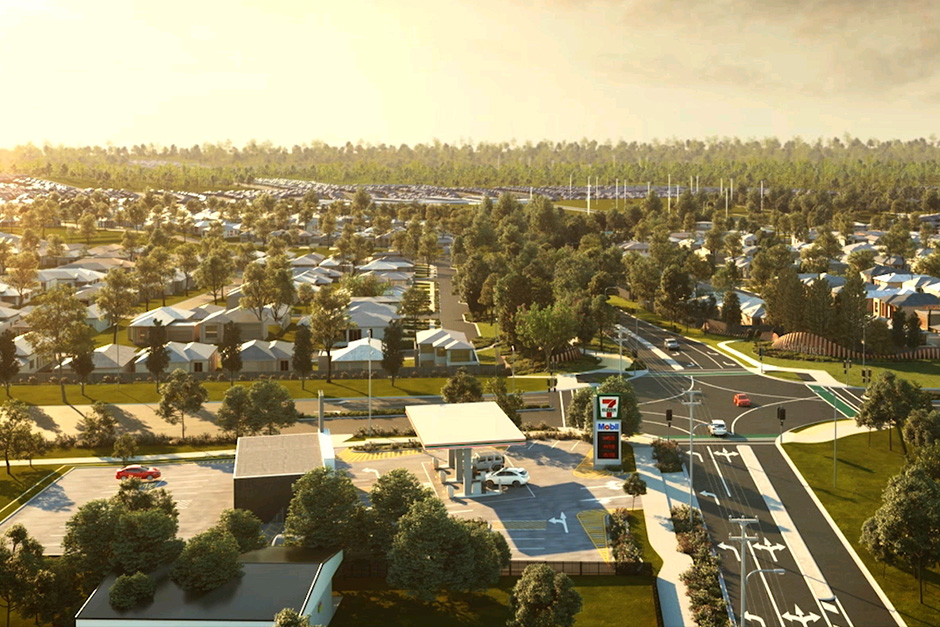 The Greenbank of tomorrow: Property trends of one of Queensland's growth hotspots
Greenbank residents will benefit from being smack bang in the middle of one of Queensland's future 'super regions' if recent data is anything to go by.
________________________________________________________________________________________________________________________
Findings from the State Statistician's Office reveals some astounding figures when it comes to population growth in the area between today and 2043, showing Greenbank's numbers are set to rise by a whopping 521 per cent.
With a recorded population of 13,294 in 2016, Greenbank is set to reach 82,613 residents by the year 2043 - that's bigger than the total population of Mackay today.
The south eats Queensland suburb, first established as cattle grazing land, will find itself part of a predicted new residential hub, serviced by Springfield Central.
In the next two decades, Springfield Central is pegged to overtake Brisbane CBD as the work, study and services go-to for residents from Greenbank, out to Ripley Valley and up to Oxley (in Brisbane's west), providing the booming population with quicker access to employment and amenities.
With these findings comes a huge challenge for developers and government bodies - how will they balance the estimated population growth and increase in infrastructure, while maintaining a true sense of livability for resident?
The State Government has declared Greenbank as part of its Greater Flagstone Priority Development Area to ensure housing and infrastructure in the area will be ready to meet the needs of the growing population, while still adding to the lifestyle and sense of community.
And, as part of this development scheme, leading Australian developer Mirvac has created a new masterplanned community in the heart of Greenbank, called Everleigh.
Not only will the Everleigh development grow to house around 9,000 residents, but it has dedicated 25 per cent of its 481-hectare site to open space.
Families will enjoy the benefits of a local primary school and neighbourhood centre planned for the community, as well as extensive conservation parkland, two hectares of wetland, walking tracks and sporting and recreational parks.
Right on the community's doorstep is Greenbank Shopping Centre (complete with a Woolworths, Pub Lane Tavern, a petrol station and specialty stores) with more schools, transport links and the Orion Springfield Central shopping centre conveniently close by.
Mirvac is also focused on delivering a real sense of community, with a vibrant program of neighbourhood events and initiatives, all brought to life by a committed Community Engagement Manager.