GREENBANK CHRISTMAS EVENTS GUIDE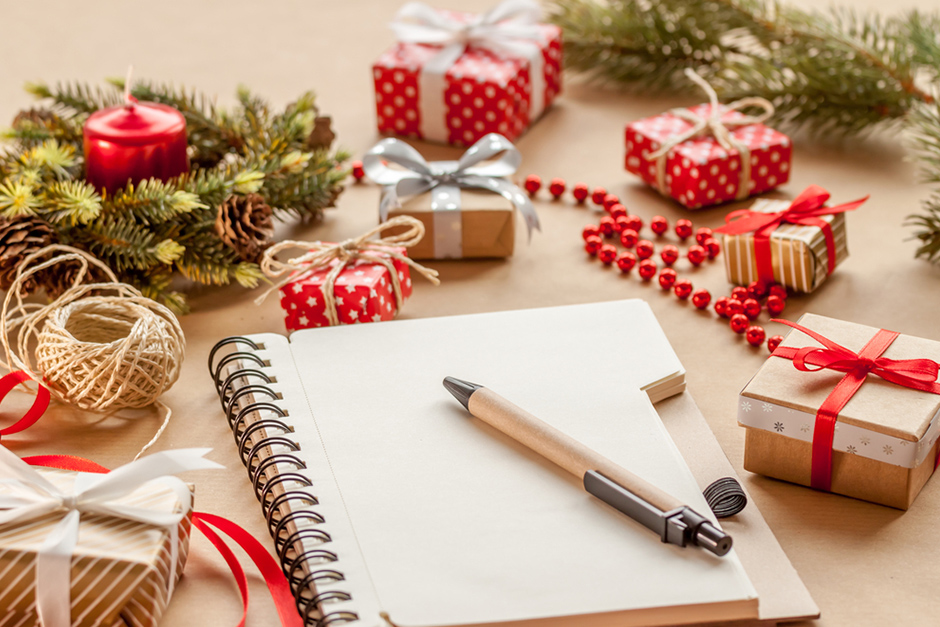 Your go-to Greenbank Christmas Events Guide
______________________________________________________________________________________________________________________
HO HO HO! Greenbank residents, it's time to roll out the tinsel, put up the tree and dust off the carols - the festive season is well and truly upon us! To make this Christmas one to remember, we are giving you the run-down on the best and brightest Christmas events in our area for the whole family to enjoy!
Everleigh at Greenbank
There's no better way to celebrate Christmas than with the man in red himself! On Sunday, December 16, the Everleigh Sales Centre will host free professional photos with Santa, along with live music and a coffee cart. Stop in any time between 10am and 1pm. We hope to see you there!
Greenbank
If you missed the Greenbank Christmas Extravaganza and still want to celebrate with the locals, don't fret – there is plenty on in the lead-up to Christmas!
Popular local hotspot, Middle Green Sports Club, will throw its annual Ugly Shirt Christmas party, kicking off from 6pm on Friday, December 21. So don your best effort and join in - its sure to be a fun (and hilarious!) night.
Greenbank's beloved Pub Lane Tavern is holding its Locals Christmas Party on Friday, December 21, featuring a free BBQ and live music from 4pm. There will also be a scrumptious Christmas hamper giveaway – courtesy of Saint Nick himself!
For the ladies, Greenbank Nail & Spa at Greenbank Shopping Centre is taking its manicures to seriously festive levels, with Christmas nail designs to get in the spirit of the season.
Greenbank Shopping Centre is scouring for talent after announcing its very own summer busking program! So if you're an amazing local talent looking to perform Christmas songs in the centre – sing out and register here
Springfield
Orion Shopping Centre has all your go-to-Christmas activities for the whole family, not to mention over 80 specialty retail stores to stuff your stockings!
Letters to Santa: For all the kids out there wanting to write their wish list to Santa, Orion's Letters to Santa station is located in Town Walk, just outside National Geographic – so you can write and post your own special letter to Santa ahead of Christmas Day!
Christmas Gift Wrapping: For all your Christmas gift wrapping needs, Orion Shopping Centre has you covered. Each gift can be wrapped for a gold coin donation, with gift wrapping available from Thursday, December 13.
Santa Photos: If you missed out on Everleigh's Christmas photos, Orion Shopping Centre will be offering snaps with Santa right up until Christmas. Don't want to book? No problem! While bookings are highly recommended you are able to visit Santa without a booking and will be seen, where possible, between bookings. Simply visit Santa's Cottage located in Town Walk and jump in the 'Queue on the day' line. (NOTE: bookings essential for Pet Photos)
Hampers of Hope: To help those in need this Christmas, Orion is calling all locals to assist in City Hope Care's annual Hampers of Hope Christmas Appeal, which will see donations make a huge difference in the lives of those struggling in our community. Donations can be made at Orion Springfield Shopping Centre's Customer Service desk, on Sunday, December 09 from 4:00pm. For more information on Hampers of Hope please click here.
Logan
Logan City Council's free annual Christmas Carols event is a seasonal spectacular ensuring a fun night out for the whole family!
This year's event will include live entertainment, carols, kids rides, food trucks, free photos with Santa, fireworks and more.
Former Australian Idol winner Stan Walker will perform on the night along with a special Grinch children's show and local community choir.
City of Logan's Christmas Carols event will be held on Saturday, December 15 from 4:30pm to 9:30pm.
Spread out in comfort on the grass at Griffith University's Logan campus. Entry and parking is free.
For further information, please visit the Logan City Council Website