UPSIZING YOUR FAMILY HOME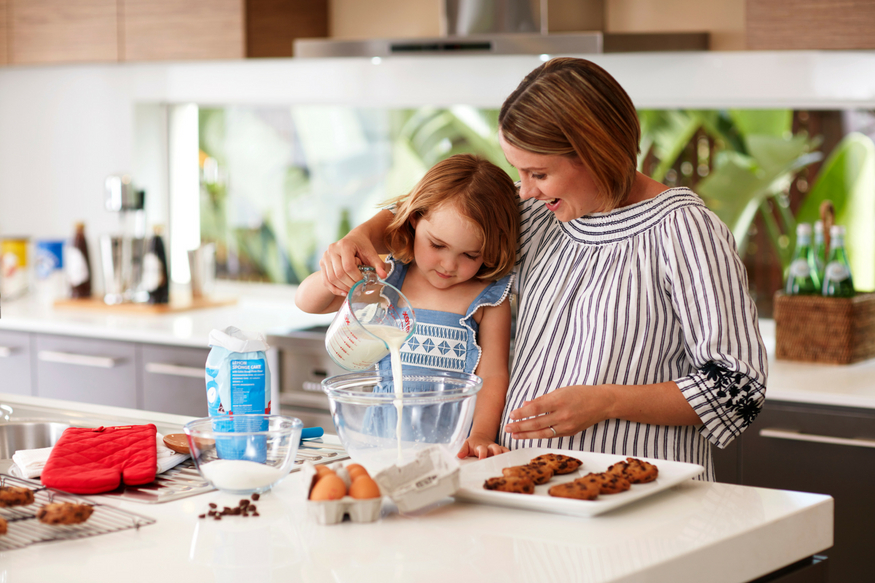 ---
If your current home is feeling a little cramped and you are considering your next property move – these tips on upsizing are for you! Everleigh sales consultant Carol Pollard chats about what families should look for when searching for a new place to call home.
---
"My advice to anyone considering upsizing is to have a careful think about the absolute musts when deciding to purchase a new home," says Carol.
"Over time needs evolve and families go through new experiences and life changes. As much as we have settled into our current home, there are always opportunities to move on to bigger and better things.
"Families are most often looking for a blend of convenience, lifestyle, amenity and - most importantly - a close-knit community.
"A great way to gauge your requirements for your new home is to take into consideration your future plans – you may have a small family now, but are you planning more children?
"Taking time to think about the long term - such as where your kids will go to school, your distance from work, local amenity and future growth and infrastructure in the area – are all things to take into account when looking for your next home.
"I would also encourage families thinking about making the move to note what they lack in their current home. Are certain rooms too small? Are there enough bathrooms? Do you have space for entertaining family and friends? Even small things such as the size of the kitchen sink or the amount of sunlight in your living room!"
---
Carol says potential buyers should consider home options that cater to their lifestyle - both now and into the future.
"It's not a one box ticks all scenario," she said.
"We have larger families looking for a more spacious home with an emphasis on added extras, such as high quality finishes and fittings, which can make your new home stand out."
"Walking through display homes is a great way to get a feel for how much space an off-the-plan home offers."
"Consider the variety of facades that will give your home instant 'wow-factor' and for that extra hint of luxury, such as the use of stone or timber to add interest, and a colour scheme that will stand the test of time."
"Families may be looking for a low maintenance home that backs onto - or is easy walking distance of - green spaces or parkland for the children to enjoy."
Carol says buyers also look for a sense of comfort and ease when deciding to purchase a new home or homesite.
---
"If you have never bought new before, it can seem daunting. We make it our top priority to make the experience as easy, simple and straightforward as possible," she said.
"Whether you've decided to build your home from the ground up or purchase a house and land package tailored to your needs, we are there to help every step of the way."
Carol says Everleigh will be laden with community features families will enjoy.
"At Everleigh, more than a quarter of the community, equating to more than 120 hectares of land, will be designated as green space, conservation parks, recreation and sporting areas," she says.
"The close proximity to local amenity including schools, shopping and dining will also be a major drawcard for families looking for convenience right at their doorstep."
"The Everleigh team is here to help prospective buyers every step of the way. It's an exciting journey and one we love to take part in. We look forward to seeing families make their dream home a reality for many years to come!"
---
Have more questions? Drop by the Everleigh sales centre at 146 Teviot Road in Greenbank (open between 10am and 5pm daily) and have a chat to our sales consultants Carol, Chris and Sue.
The stage one release is due soon, with land prices starting from $197,000. Register your interest here.
Everleigh offers an affordable opportunity for buyers wanting to secure a slice of one of South East Queensland's future growth corridors. With a planned State primary school, neighbourhood centre and more than 120 hectares dedicated to green space and recreation parklands, Everleigh will be the perfect blend of convenience, lifestyle and amenity.