TOP TIPS FOR FIRST HOME BUYERS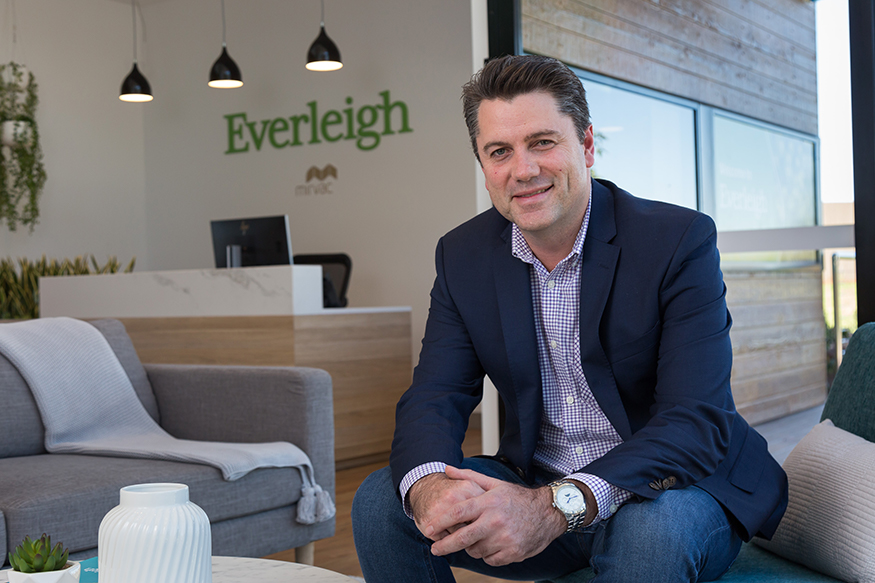 Owning your own home - it is the Great Australian dream.
But for some first home buyers, taking that step on the property ladder can be a daunting prospect.
Knowing the right places to look - and the right people to talk to - from the beginning can be the difference in getting a good start to making your first dream home a reality.
---
With the stage one land release at Mirvac's new Everleigh community in Greenbank now selling, sales consultant Chris Reid offers his top tips to first home buyers.
The most important base first home buyers need to cover? Finance.
"Start off by getting a really good feeling of where you fit financially," recommends Chris.
"Getting good tips from a selection of good, independent brokers, who you trust will give you the right kind of advice.
"You want to start off knowing you can afford the type of property you're looking at, and you're not stretching yourself too far.
"But, beware of any brokers or agents offering a 'one-stop-shop' for everything. In this situation, you may find any meagre time saving is eroded in commissions to a variety of intermediaries."
If you're a couple looking to purchase together, Chris says you need to make sure you're on the same page.
"Sit down separately, work out what the most important things are to you in the new home and score them from most to least important - along with any features you definitely don't want," he says.
"Then get together and fuse your individual lists to create your own checklist. You will find this fascinating.
"What you are doing is creating your own house selection criteria. It will save you time, reduce the number of lively disagreements you may have and help you make the right decision for you and your family over the long term."
---
The next step first home buyers need to look into is researching the area – and the development – they're looking to join.
"Buyers should ask themselves what sort of lifestyle their chosen home will offer," Chris says.
"It is important to make sure your new home is in the type of place you want to live – and possibly raise a family.
"Looking at things like the owner-occupier verses investor ratio and the credentials of the developer – basically checking they have a track record of delivering the kind of community you want to be a part of."
Chris advises first-time buyers to also educate themselves on what buying a block of land is all about.
"You want to understand what's going on with the particular piece of land you have your eye on," Chris says.
"This includes finding out whether the block is flat, where the zero lot boundaries and retaining walls are, what the setbacks in the estate are and any covenant requirements that are essential when building a new home, as well as understanding the implications of any bushfire or acoustic ratings.
"So when you go to your builder and ask them to quote on a particular house - you already know a lot and can talk to them with authority about what's required. You'll be able to make a more informed choice because of that."
---
And lastly, understand the building process doesn't always go exactly to plan.
"Be prepared for potential delays caused by situations such as bad weather or the availability of trades. These cannot be helped sometimes and it can impact when you can move into your new house," says Chris.
"Have a contingency plan just in case.

"A good question to ask your builder is the experience of its building supervisors and how many builds they manage on average at any one time."
Along with land and house and land packages, the Everleigh masterplan features a new primary school, neighbourhood centre and plenty of open spaces, including conservation, regional and local parklands (which will cover more than 25 per cent of the site).
With this fantastic balance between modern design, parkland surrounds and affordable living, it's no wonder first home buyers are looking to secure their first property in Greenbank, which is earmarked to become one of Queensland's fastest growing regions.
Everleigh's stage one land release is now available, with prices starting from $197,500. You can find our sales office at 146 Teviot Road, Greenbank - open between 10am and 5pm daily.
---
Want to know more? Register to stay in the know.