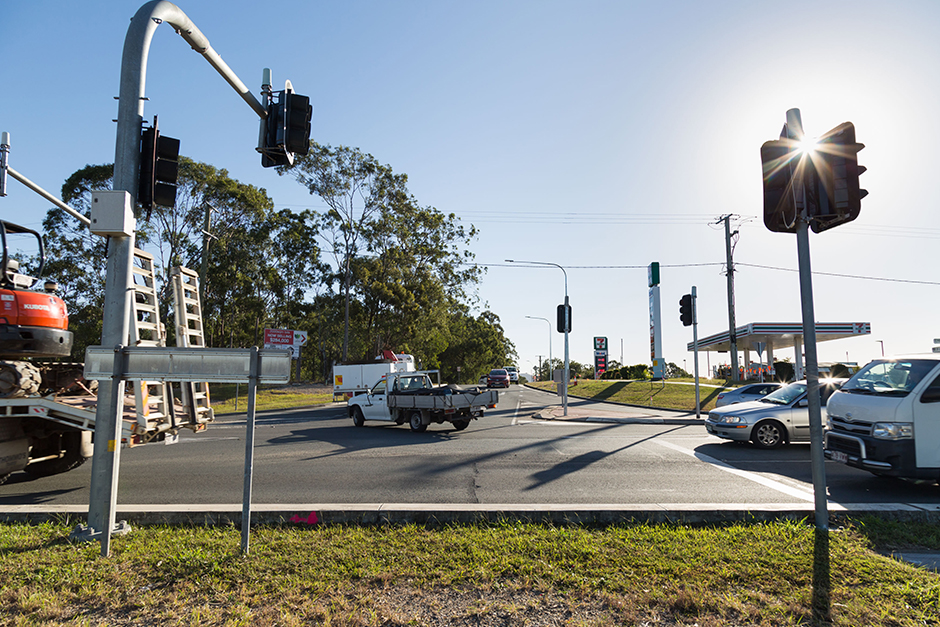 Greenbank locals may have noticed work has started on the $2.2 million upgrade of the Teviot Road and Pub Lane intersection, which will become the main entry point for stage one of our new Everleigh by Mirvac community.
---
The work, being undertaken by Shadforths Civil Contractors, will be completed in nine phases over the next six months, with completion anticipated for late 2018.

Mirvac Queensland Residential General Manager Warwick Bible says detailed planning has been undertaken to minimise disruption throughout this time

"We have implemented a construction method that maintains the existing function and traffic movements of the intersection while work takes place, meaning it will remain a three-way signalised intersection until completion, when a fourth access will be added for entry to our new Everleigh community," he said.

"We understand this work will cause some inconvenience to road users and we ask motorists to please comply with traffic controls, reduce their speed and exercise patience to ensure everyone's safety. Electronic vehicle management billboards will be in use, providing necessary information on road changes and speeds throughout the works."

Construction of the intersection is being funded and delivered by Mirvac, as part of an infrastructure improvements commitment as part of our new Everleigh community.

Mr Bible says the new intersection has been designed in-line with the State Government's movement network model for the Greater Flagstone Priority Development Area (PDA), which includes Everleigh.

"Using the State model, we determined what the external road and intersection requirements would be at year 2051 first, and have designed our traffic upgrades to meet this benchmark," he said.

"For the Teviot Road and Pub Lane intersection, we are now delivering the first stage to cater for a forecast growth to 2022. This stage will rebuild the 'core' of the intersection in-line with the year 2051 layout, meaning future upgrades will largely be limited to shoulder widening.

"It was not a requirement that we undertake this more extensive upgrade in the first stage, but we felt it would deliver the best outcome for the community and mean less traffic congestion during future upgrades."

Mr Bible says further infrastructure improvements will be delivered in stages in-line with demand, with three primary access points planned for Everleigh, including an entrance at Teviot Road and Leanne Court, a new intersection on Greenbank Road and the upgrades to the Teviot Road and Pub Lane intersection.


---
For more information on planned road upgrades, please visit our Greenbank community information
website
.