Preparations are well underway for Greenbank's largest ever Christmas Extravaganza, which will see festive season favourites come to life and community education on weather-related risks ahead of summer.
The annual extravaganza, being run by the Greenbank Rural Fire Brigade, is aligned with Get Ready Queensland (QLD), an initiative that aims to build resilience around weather events common to the sunshine state, while getting the community in the Christmas spirit.
More than 1200 people attended the event last year, which is expected to be even bigger and better this time around.
The night will kick off with a highly anticipated visit from Santa, followed by a spectacular fireworks display and a festive movie, screened by leading property group Mirvac, for the whole family to enjoy.
---
Greenbank Rural Fire Brigade 1st Officer, Fabian Stangherlin, said the event is an opportunity for the community to come together to celebrate the festive season while being educated by emergency personnel.
"With a visit from Santa, a gigantic fireworks display, a movie screening and a sausage sizzle, this year we have ramped up the extravaganza and aim to drive the importance of 'Get Ready Queensland,' he said.
"Alongside Christmas festivities, there will be a number of displays the kids can interact with as well as personnel from the Greenbank Fire Brigade, SES, Queensland Police and Ambulance service, Energex and Life Flight."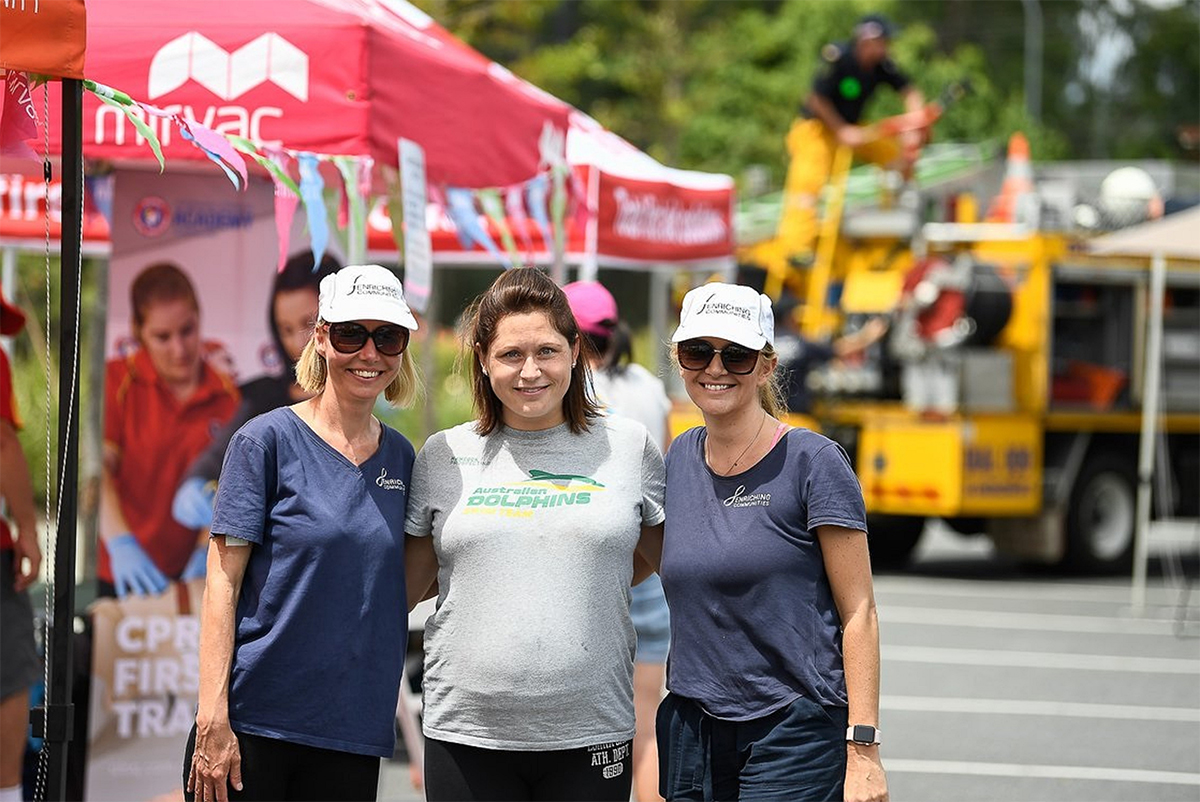 ---
Mr Stangherlin said the Greenbank Rural Fire Brigade team was eagerly awaiting the Christmas extravaganza and was encouraging the community to get involved in fundraising for Life Flight, one of Australia's largest aeromedical charities.
"There will be opportunities for the community to provide a gold coin donation and all funds raised will go toward resources and equipment for Life Flight, who is critical to providing rapid response medical care to thousands across Australia each year," he said.
"The team at Greenbank Rural Fire Brigade is expecting a large turnout following the success of last year's event, which saw over 1200 people flock to the extravaganza.
---
"We are looking forward to celebrating Christmas with the local community whilst doing our part tohelp educate people on the importance of being resilient in a state that is susceptible to extreme weather events and natural disasters."
Mirvac Queensland Residential General Manager, Warwick Bible, said the event was the perfect opportunity to support the important message of the emergency services, while also celebrating the festive season.
"The Christmas Extravaganza is not only a fun-filled evening for the whole community to enjoy, but is also a fantastic initiative that reminds everyone of the importance of being informed and prepared for potential weather events across our state," he said.
"We look forward to getting behind an event that brings the local community together at such a special time of year.
"The Greenbank Rural Fire Brigade has done a fantastic job building this celebration year on year and we are excited to help support what will be a fantastic fireworks display and screen a festive film that the whole family can enjoy."
The Christmas Extravaganza will be held on Friday December 1 from 6pm until 9pm at the home of the Greenbank Rural Fire Brigade, 133 Teviot Road Greenbank QLD.
---
For more information, visit the Facebook event.