5 REASONS TO MOVE YOUR FAMILY TO GREENBANK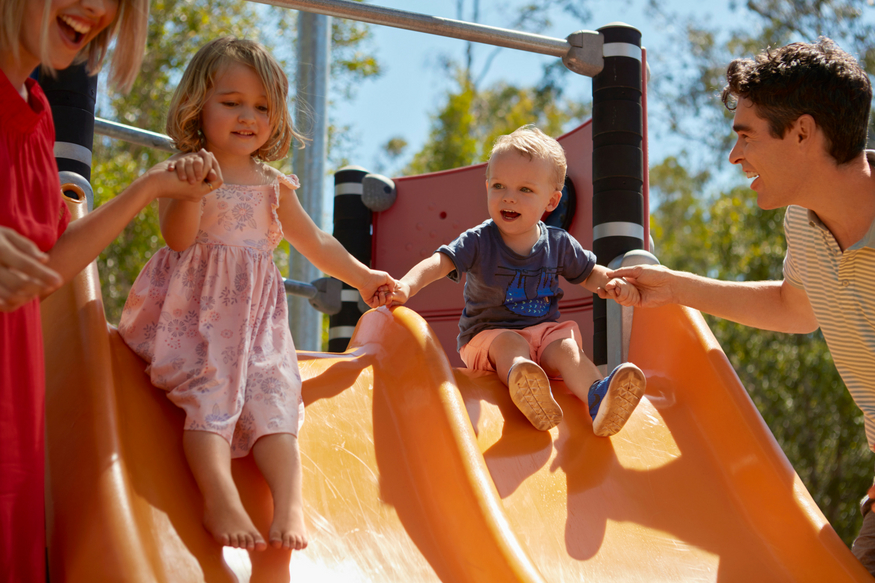 Families looking to combine modern conveniences with an idyllic lifestyle are flocking to Greenbank - and it's not hard to see why.
Located just a half hour drive from Brisbane CBD, with a natural bush setting and a raft of local amenities, Greenbank provides a great balance for those wanting to get away from the hustle and bustle of city life.
Falling within the Queensland Government declared Priority Development Area of Greater Flagstone, Greenbank is set to become home to thousands of new families over the next decade. Here's what they can expect:
---
1. ROOM TO PLAY
Mirvac's new masterplanned community in Greenbank - Everleigh - includes plans for at least 25 hectares of sport and recreation parks. In addition to playgrounds, footy fields and open space, a two hectare wetland area will be created for local wildlife (and local mini-explorers seeking adventure!).
---
2. AT ONE WITH NATURE
Hiking boots will never collect dust in Greenbank, with Mirvac's plans for Everleigh to include an 85-hectare conservation parkland. Made up of Greenbank's best ecological features, this parcel of parkland will connect with Logan City Council's existing Wearing Park conservation area - providing families with a network of walking trails and a place to connect with nature.
---
3. NEW SCHOOL
Greenbank's youngest residents will be able to walk to school, with a planned State primary school (with capacity for up to 1,000 students) to be located in the Everleigh community. To be built adjoining the area's sports and recreation parks, students will also be able to make use of the surrounding parklands. Local teens aren't left out either - with plans for a State high school about 4km to the south-west of Everleigh.
---
4. WALK THIS WAY
Greenbank families will be able to make use of extensive walking trails winding in and around the community. Conservation parkland will connect to existing Logan City pathways (and encourage the enjoyment of the area's natural assets), while Everleigh's sport and recreation parks will connect via pathways and cycleways. The proposed State primary school is centrally located too - meaning it will be just a stroll for most residents in the area.
---
5. COMMUNITY ENGAGEMENT
A joy that's shared, is a joy that's doubled. In addition to all of the above features, the Greenback community has it's own dedicated community engagement manager tasked with making sure each and every resident feels welcome. This includes an extensive community program - with events like coffee catch ups, playgroups and group workouts - designed to bring people together.
---
For more information on future plans for Greenbank and Everleigh, R

egister your interest here.