Buying at Everleigh
So you have decided that Everleigh is going to be the place you call home but not sure how or what to do to start building the home of your dreams?
That is alright, all your questions are answered on this page.
---
---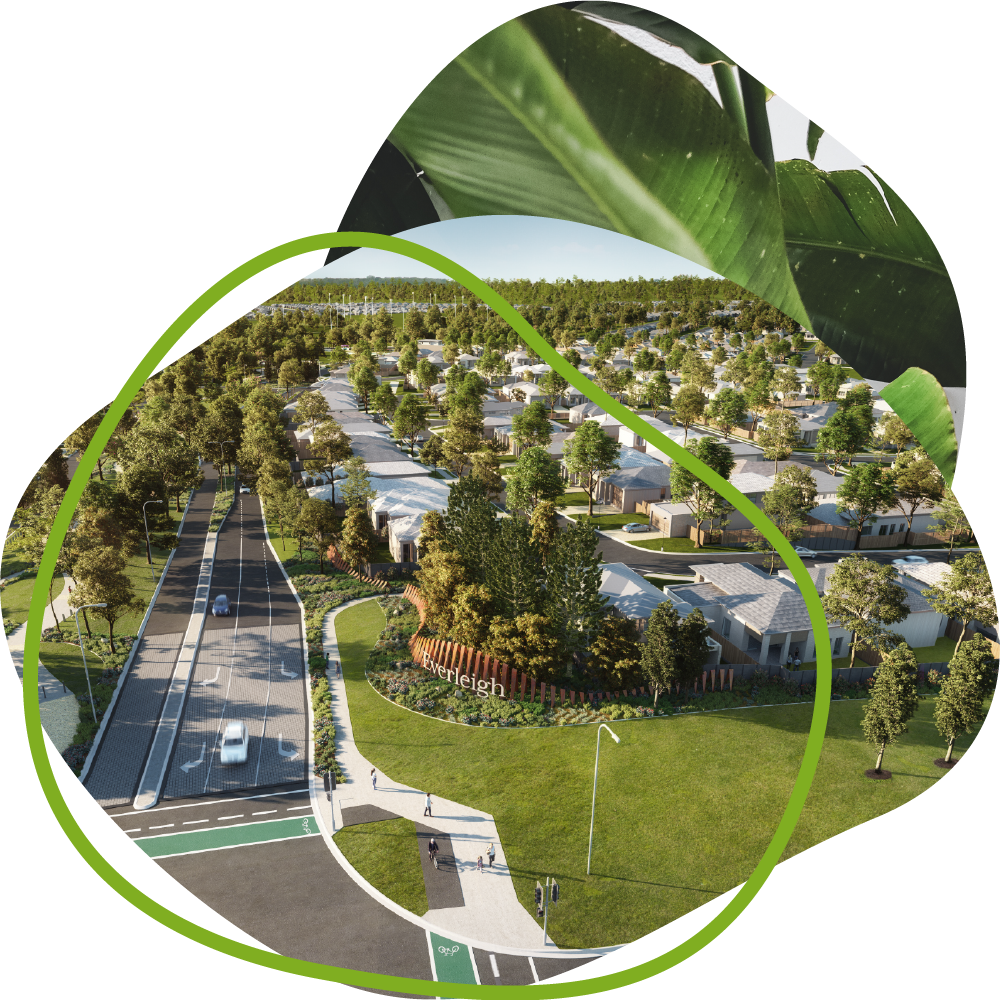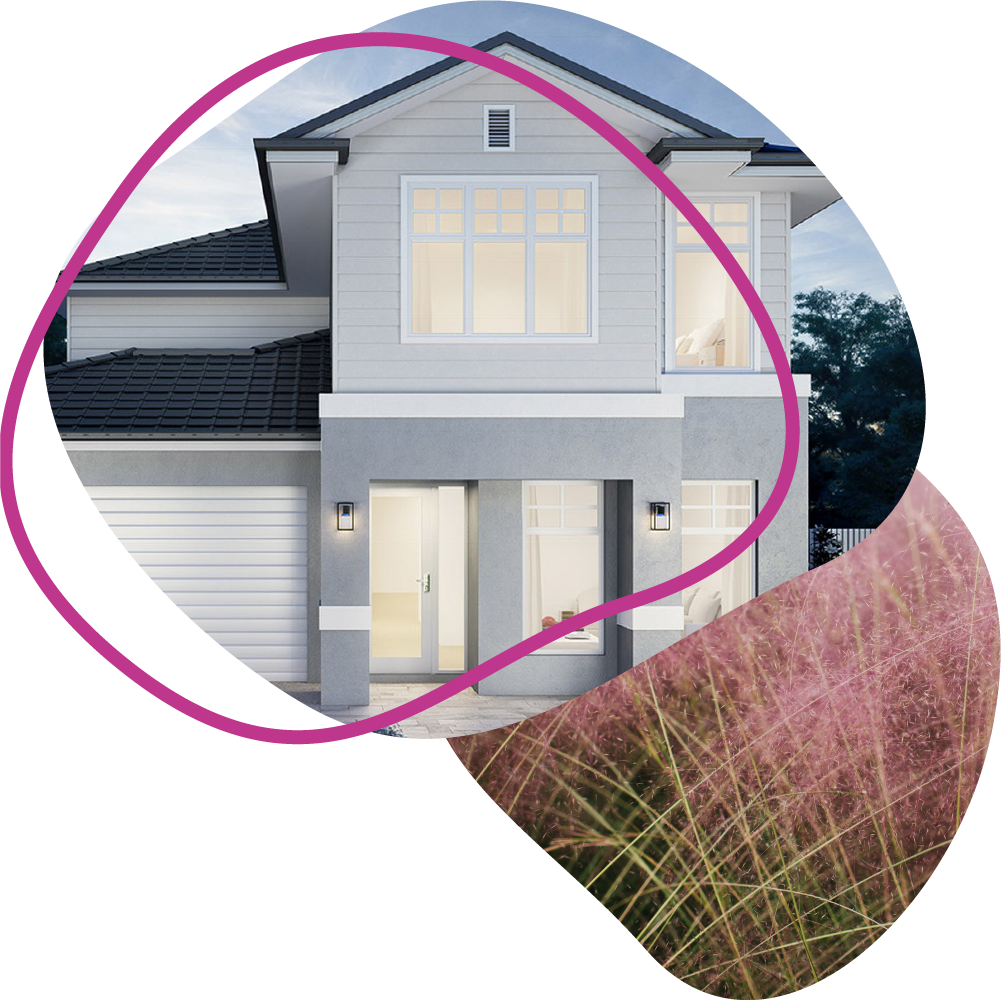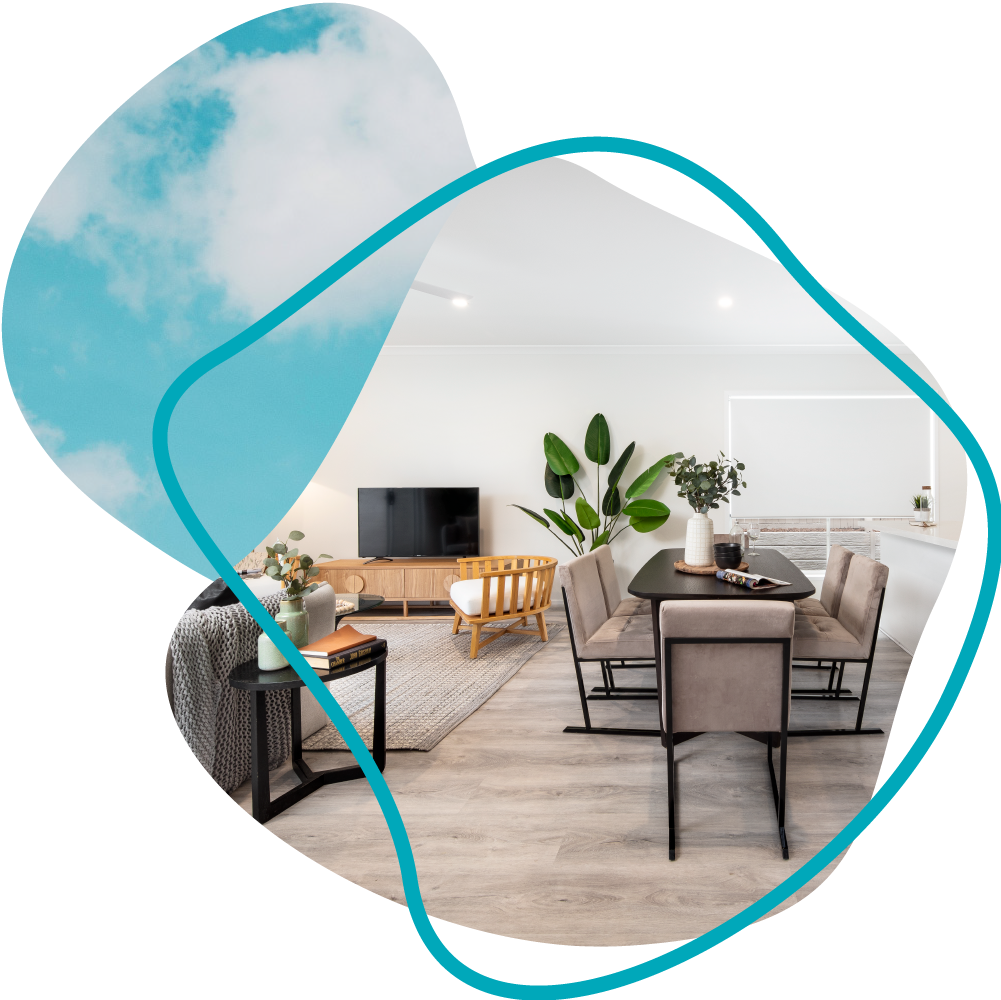 Land
Select your ideal block of land and start
planning your dream home from the ground up.
Everleigh offers a range of land lots to suit
every budget.

Build New
Everleigh's house and land packages are a great
place to start planning the design of your dream
home. Be inspired by our range of packages
from some of Queensland's best builders.

Frequently Asked Questions
ARE THERE ANY GUIDELINES FOR WHAT I CAN/ CAN'T BUILD?
Yes. A large point of difference for Everleigh is the focus on quality homes. The Everleigh Residential Design Standards & Guidelines
have been prepared to assist purchasers (and their builders/ designers) to construct well designed, quality homes.
The standards and guidelines are intended to help you add value to your home and protect your investment by
creating an attractive streetscape.
CAN I CHOOSE MY BUILDER?
Yes. You're welcome to partner with the builder of your choice to design your dream home, in accordance with the
Everleigh Residential Design Standards & Guidelines.
WHAT DOES MY BUILDER NEED TO KNOW?
The Building at Everleigh Portal is a platform for you and your builder to find all the relevant information
required to build on your block of land. We encourage you and your builder to familiarise yourselves with this resource.
WHAT IS A COVENANT BOND AND WHEN DO I PAY IT?
The purpose of a covenant bond is to ensure the homes built at Everleigh are delivered in accordance with the
plans submitted and approved by Mirvac. At Everleigh, this is a one-off payment of $1,000, payable when you
submit your house and landscaping plans for approval. When your have finished building your home and your landscaping is
complete, you will book in a covenant inspection. When the inspection is passed, your $1,000 bond will be refunded to you.
WHEN CAN I START BUILDING MY HOUSE?
You can start building your home once you have: 1) Settled on your land, 2) Have covenant approval from Mirvac on your
house and landscaping plans and 3) Your $1,000 covenant bond has been paid
HOW LONG DO I HAVE TO START BUILDING AFTER SETTLEMENT?
You have 12 months from the date of settlement to commence building your home. Once you have
started construction, you have a further 12 months to finish building and landscaping.
HOW DO I SPLIT THE COST OF FENCES WITH MY ADJOINING NEIGHBOURS?
You will need to coordinate with your adjoining neighbours to arrange the side a rear fencing to your block.
Due to privacy reasons, we can't give out your neighbours details directly. We can however send an email
on your behalf to the surrounding owners requesting they get in touch to coordinate fencing arrangements.
Please contact the Everleigh Settlements Team with your best contact details and the lots you wish to get in touch with.
IS THERE BODY CORPORATE?
No. All land lots at Everleigh are freehold, bringing the cost of living down for you and your family.
ARE THERE SHOPS NEARBY?
There are a number of shopping options within close proximity to Everleigh.
Visit our Location page for a list of nearby shops.
ARE THERE SCHOOLS NEARBY?
At Everleigh your family can take advantage of a range of childcare, early learning and public & private schools.
Visit our Location page for an overviews of schools in the surrounding area.
---
Building at Everleigh
The Everleigh Settlement & Building Guide is designed to provide you with an overview of your journey from signing your contract, building your new home and moving to Everleigh. Within this guide, you will find a summary of the steps involved in reaching settlement, together with important information on building your new home. Finally, some key ideas to ensure the vision of Everleigh is realised once everyone has settled in.

Please also find the link below to the Building at Everleigh Portal. A platform for you and your builder to find all the relevant information required to build on your block of land. We encourage you and your builder to familiarise yourselves with this resource.

---
First Home Buyers
Take advantage of the Queensland Government's First Home Owners' Grant at Everleigh. Not only will eligible first home buyers receive the grant, they will also receive existing stamp duty concessions so now has never been a better time to build your dream home.
Find out more about the Qld First Home Owners Grant and eligibility here.

---
---